Regular price
Sale price
$12.77 USD
Unit price
per
Sale
Sold out
100% NO-RISK MONEY BACK GUARANTEE
Boelube machining lubricant is a dermal non-irritant, biodegradable synthetic lubricant for minimum quantity lubrication (MQL) application.

Easy to use, powerful and effective. Swap out your petroleum-based lubricant for our multi-purpose liquid.
It fights friction at the interface of the cutting edge and the workpiece to minimize heat generation and concurrent chip weld

tools retain their cutting edge longer

, leading to closer tolerances and prime chip yield

.


Boelube is manufactured from personal care ingredients:

✅Biodegradable 
✅Dermal non-irritant
✅Non-corrosive


The unique chemistry which provides high film strength and lubricity and unique polar properties are the keys to its ability to provide superior metalworking lubrication.  Boelube has superior thermal and oxidation stability for indefinite shelf life under ambient conditions.

Boelube Multi-Use High Performance Machining Liquid is:
✅ Easily removed with IPA (isopropanol) or Ethanol (denatured alcohol)
Specifications:
Physical State - Liquid

Color - Clear

Pour Point: 59°C (-74°F)

Insoluble in water

VOC Content - <0.1% (Non-volatile)
Downloads
 Safety Data Sheet
Unique Chemistry

BOELUBE is non-corrosive, non-flammable, chemically stable, and free of halogens, sulfur, phosphorus, silicone, petroleum and paraffin wax.

 

BOELUBE does not contain any ingredients considered a hazardous substance by OSHA, WHMIS, IARC, NTP and State Regulatory Lists. Refer to Safety Data Sheets for additional information.

 

BOELUBE will not promote dermatitis, provides a high degree of worker safety, and presents a safe effective method to machine various types of materials without special handling, fluid recycling or typical disposal issues.

 

BOELUBE can be removed from surfaces using isopropyl alcohol, denatured alcohol, MEK, or aqueous cleaner.

 

BOELUBE has indefinite shelf life.

 

BOELUBE is in most cases compatible with paints and sealants (though it is highly recommended that compatibility be determined before use).

 

BOELUBE provides superior lubrication when machining or forming the increasingly complex range of materials now being used in Aerospace and other manufacturing industries.
Share
View full details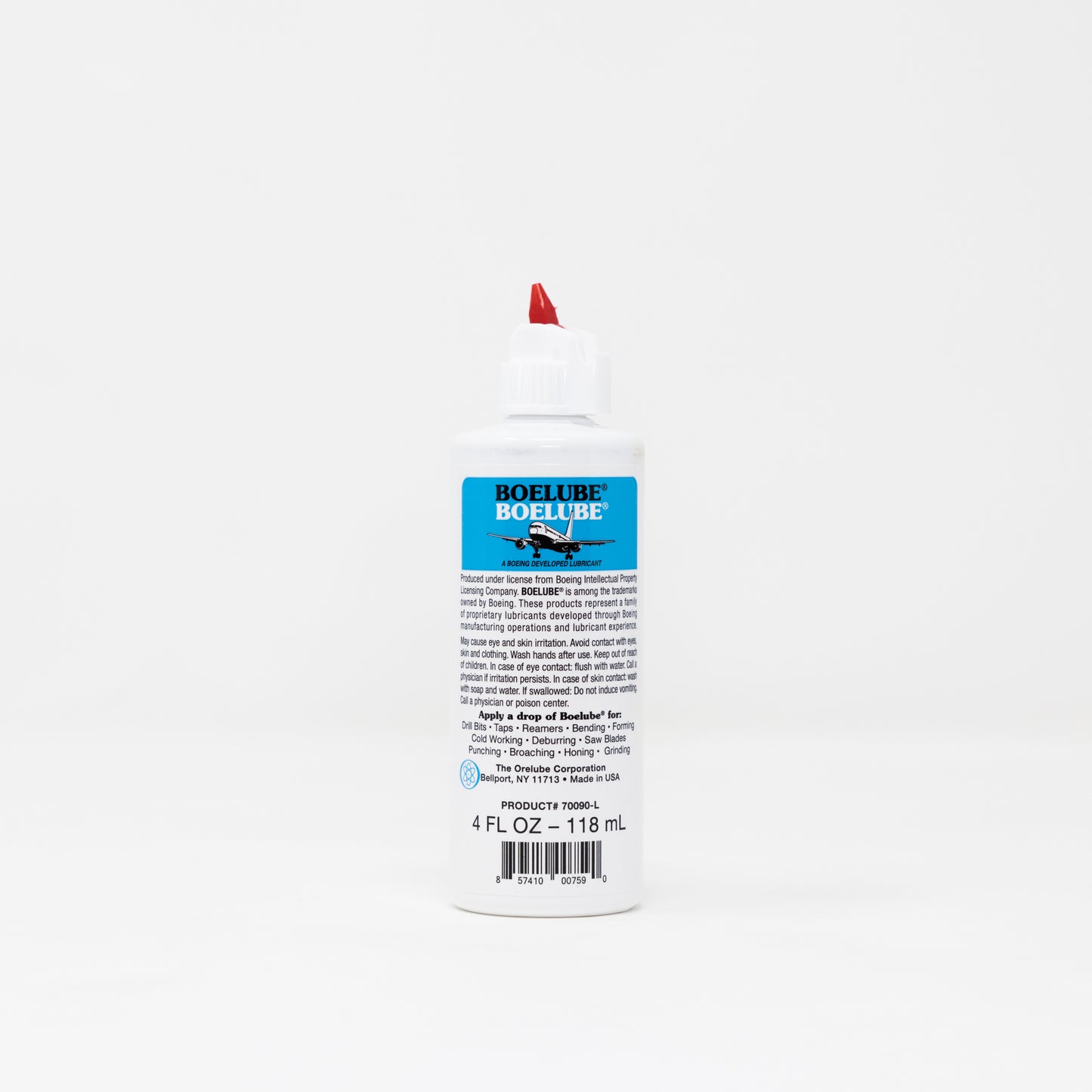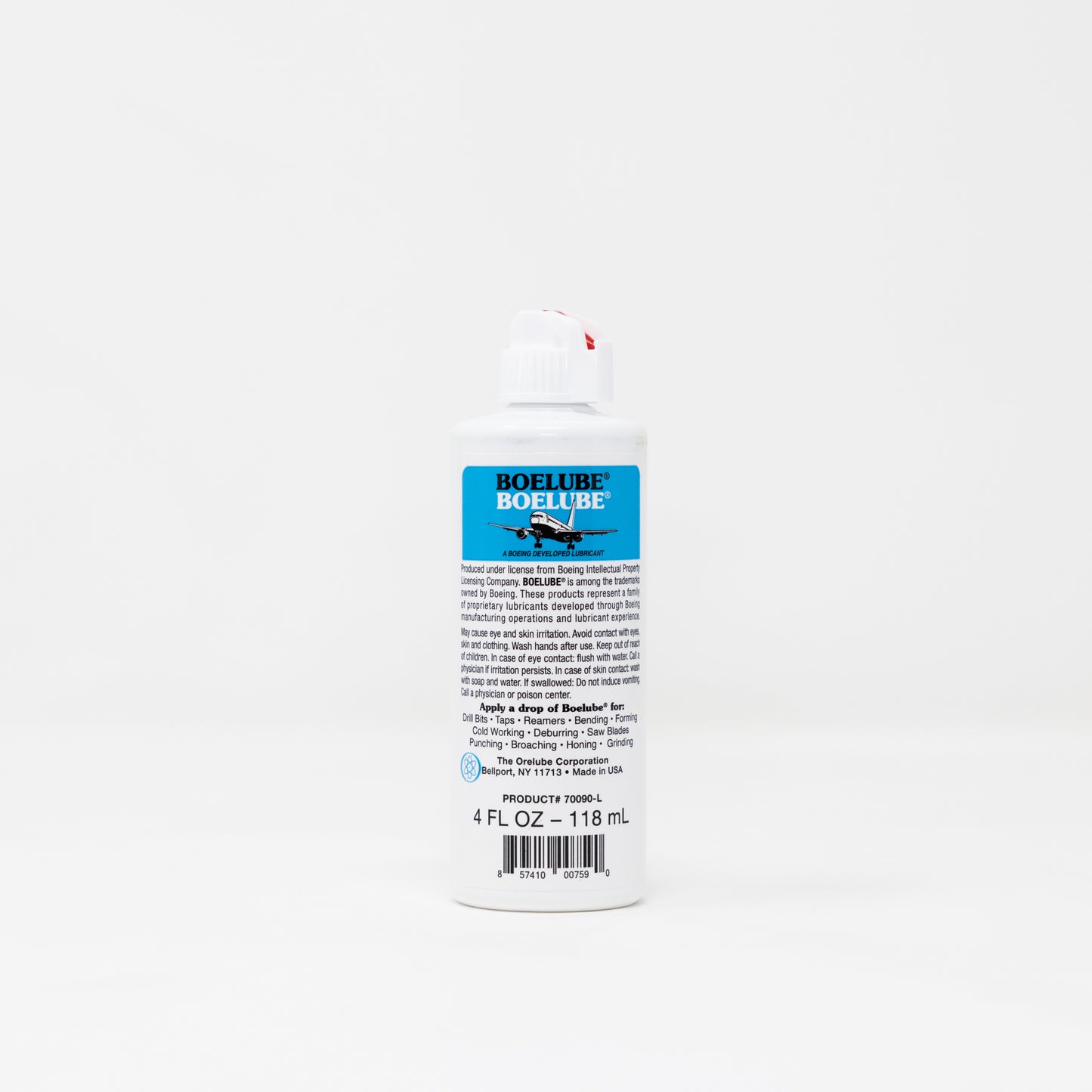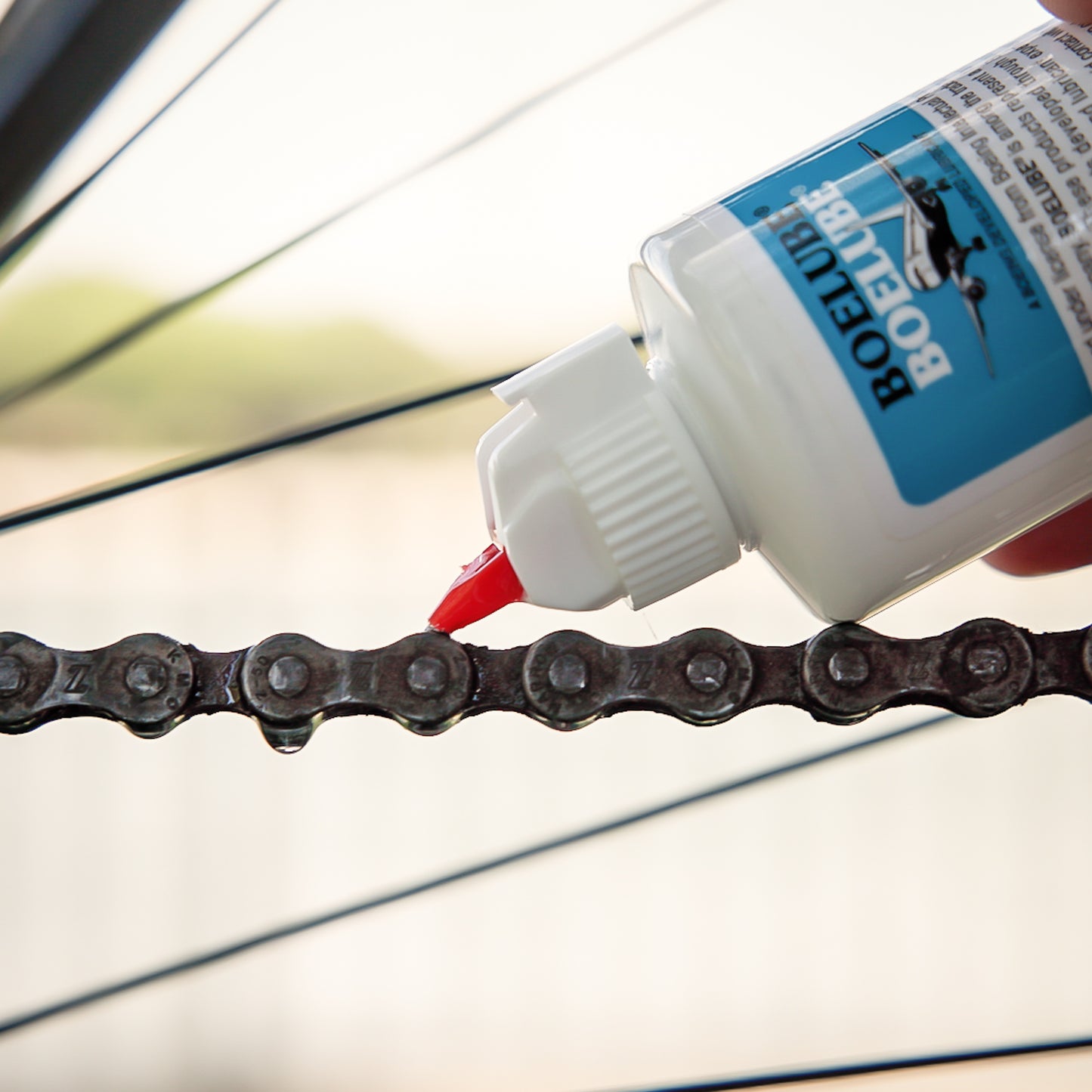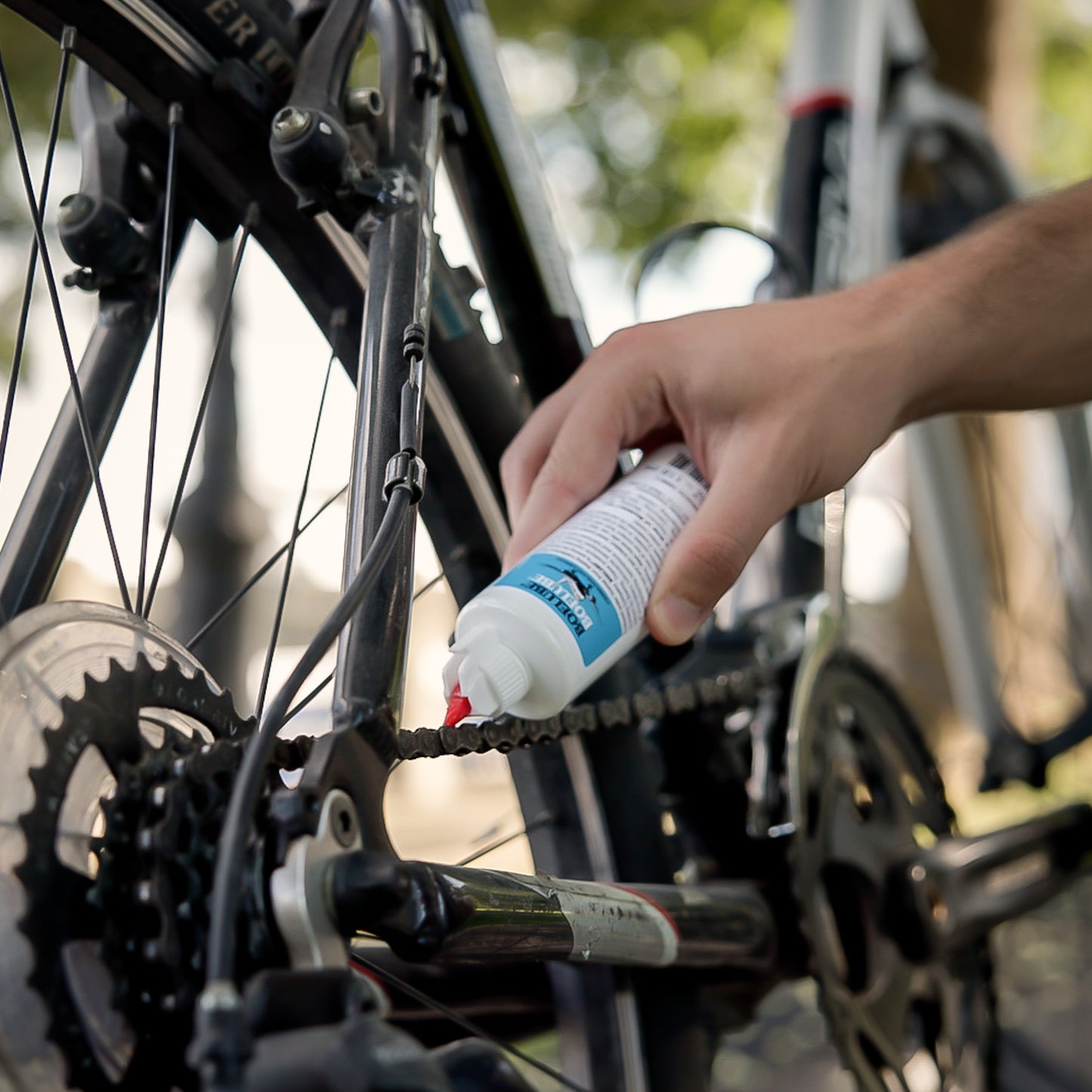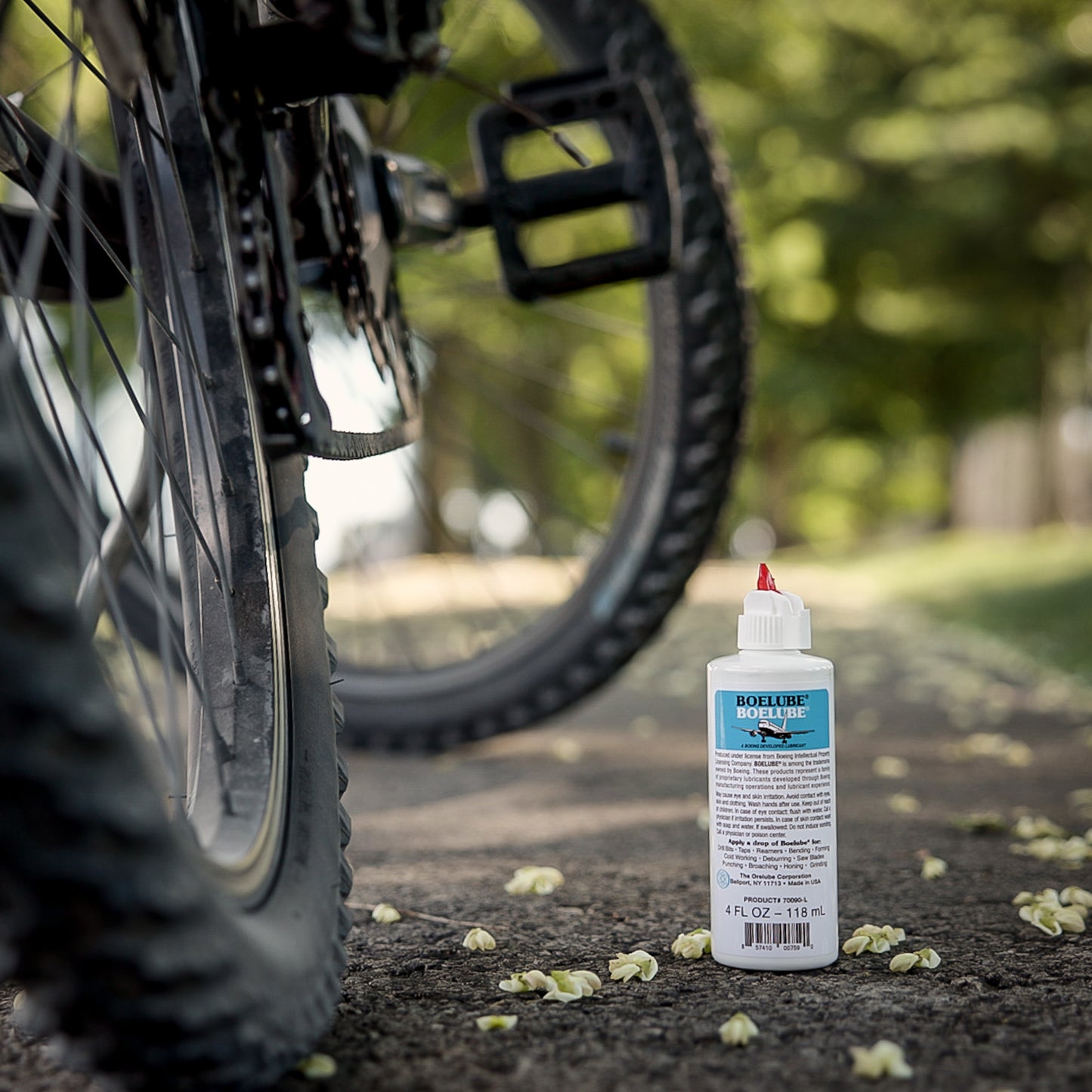 WHY CHOOSE BOELUBE?
Since 1958, The Orelube Corporation has manufactured and marketed Specialty Lubricating Oils & Greases for Industrial applications worldwide. Manufactured from personal care ingredients, BOELUBE is biodegradable and dermal non-irritant. BOELUBE is non-corrosive, non-flammable, chemically stable, and free of halogens, sulfur, phosphorus, silicone, petroleum and paraffin wax.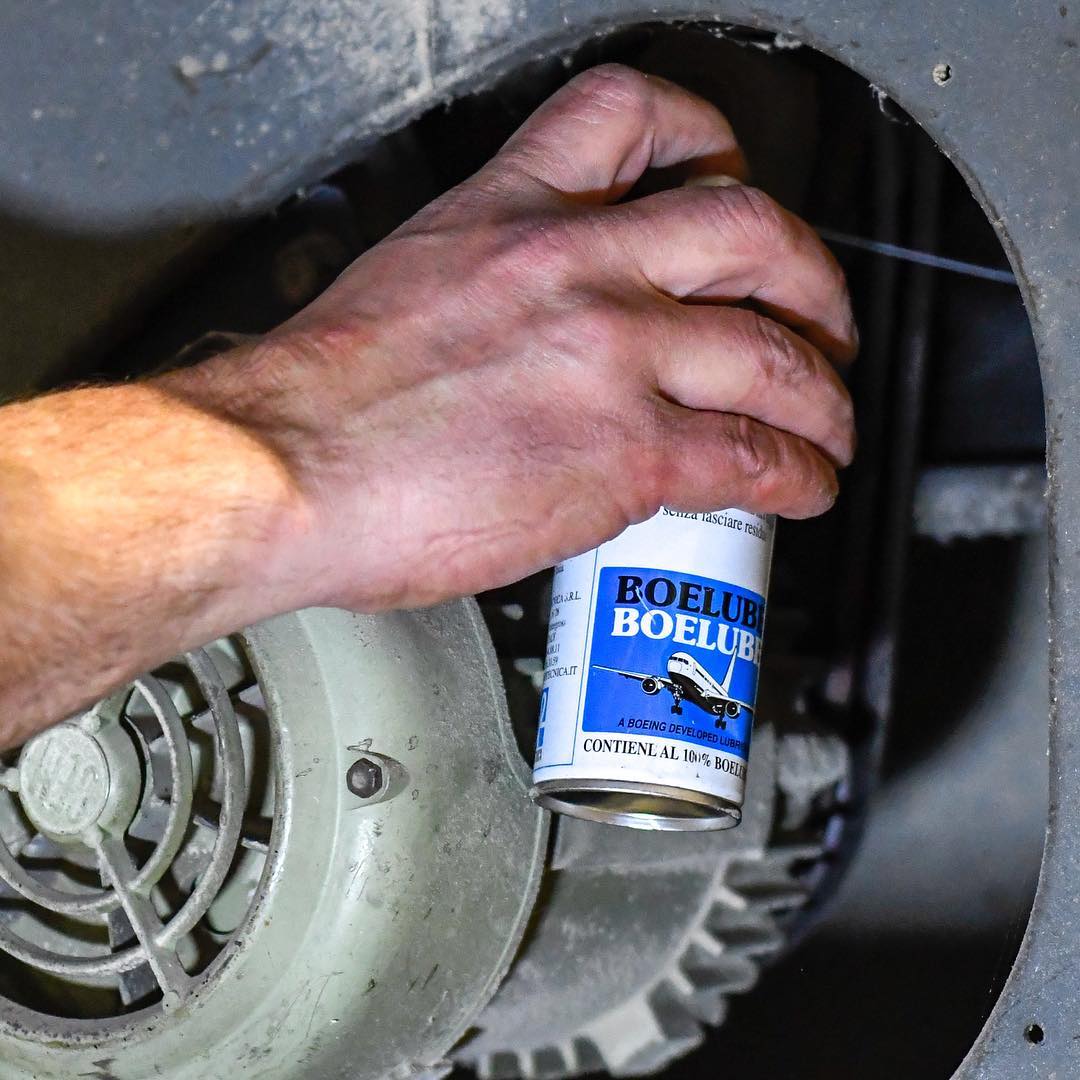 Made in America and Marketed around the World
We provide high performance products using our lubricant technology and manufacturing expertise. Our commitment to customer service and high-quality standards ensures that our customers and distribution partners in North America and abroad receive consistent and reliable products time and time again.
Fast Shipping

Don't you hate waiting? We'll get you your orders fast. Just use the priority shipping button to get them on your doorstep even faster.

Hassle-Free Exchanges

Our hassle free return policy covers all our products. If you're unhappy with your purchase for any reason, simply return it to us within 30 days in its original condition and we'll either replace or refund it at no extra cost. We'll even cover the shipping costs!
From Heavy Machinery to Bikes!